Metric and evaluation planning
Whether you want to impress your internal sponsors, secure future budget, drive continuous improvement, motivate your team or even win an award, it is vital that you measure the impact of your activities properly. Our unique and thorough approach will ensure you measure the right things the right way at the right time.
Strategically important or complex HR projects like employee benefits launches, change programmes, learning and development programmes etc.

Preparing for a piece of market research.

Informing the design of a performance dashboard. e.g. an HR dashboard.
The output of this service
A list of objective metrics (measurable data points) in priority order. e.g. staff turnover, customer spend etc.

A list of subjective measures and how to gather these (typically a list of survey schematics).

Mapping of metrics to models such as the Kirkpatrick Model.

An evaluation plan – listing what should be done and when. This is traffic lighted to enable you to pick those that add the most value within the budget and capacity.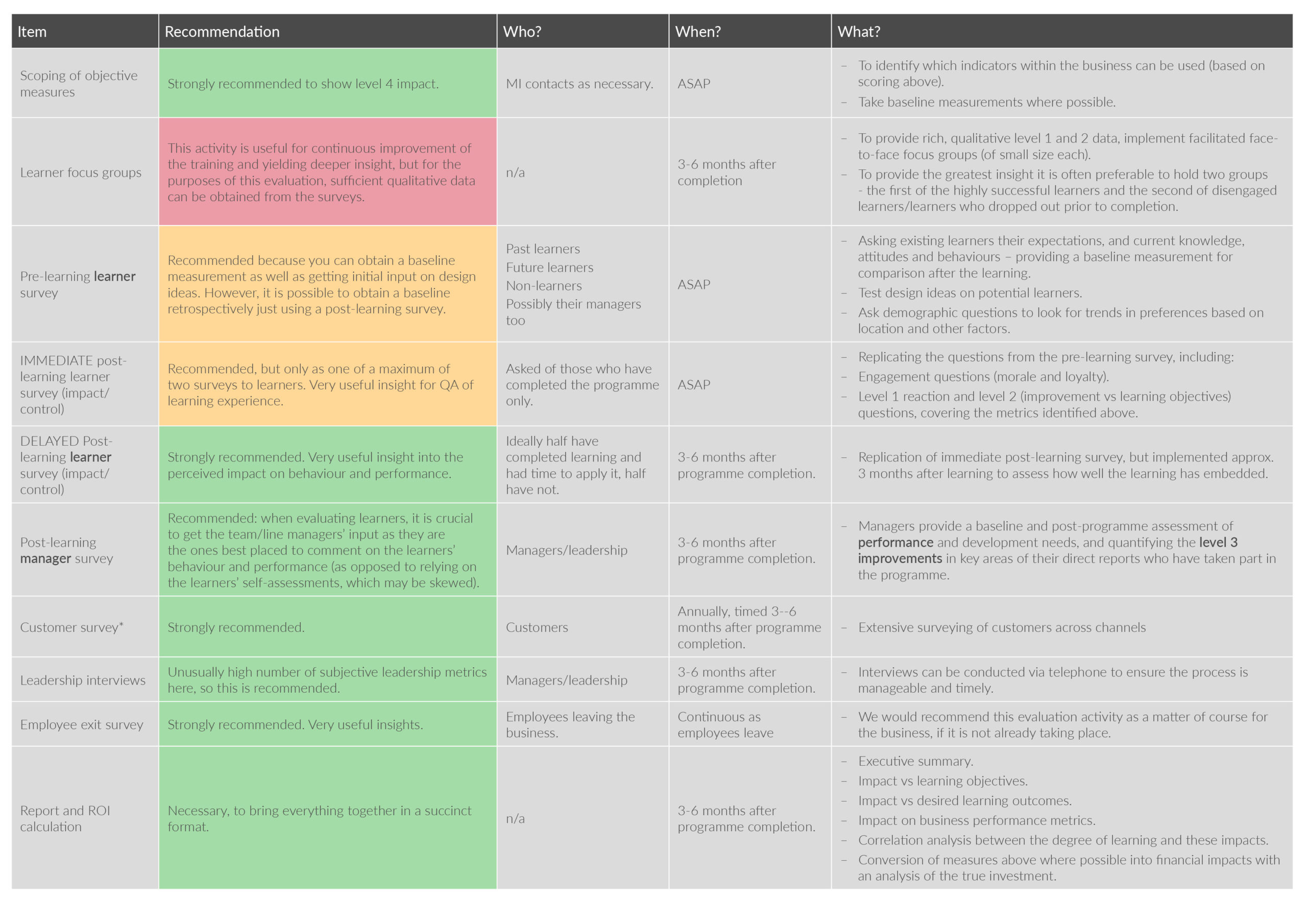 A 2.5-3 hour onsite workshop which:

Solidifies the purpose of the evaluation (i.e. establishes what you want to prove and who you want to prove it to).

Facilitates a structured brainstorm of all possible metrics and witnesses.

Identifies the metrics and KPIs of priority and relevance.

Creates a schematic of the final report or dashboard.

Formulates an action plan for the evaluation.

A draft report of workshop outcomes and our recommended evaluation activities.

A follow-up call to make final decisions and arrive at a definitive schedule of evaluation activities.