How do you monitor and communicate your performance to your colleagues and senior leaders? A good dashboard can make the difference between your team being perceived as reactive and operational, to more strategic and results-orientated.
Without any complicated analytics software, licenses or logins, we will help you to design an Excel-based dashboard that's easy to maintain and, crucially, shareable. We can take you through some, or all, of the process depending on your needs:
HR Departments.

Long-timescale projects.
The output of this service
A planning output report, cataloguing possible metrics, and mapping out what to measure when and how.

A dashboard schematic, mocked up using made-up graphs.

Fully functional excel-based dashboards, where any time-based x-axes update automatically based on the "time of report" box, graphs change colour if below target/threshold. Examples below.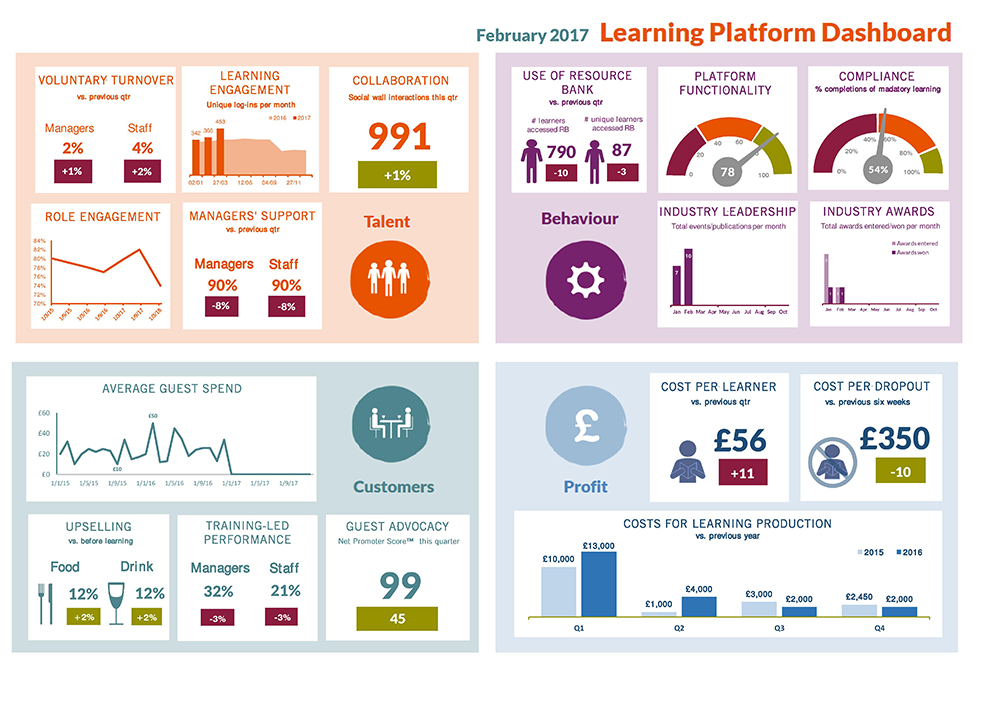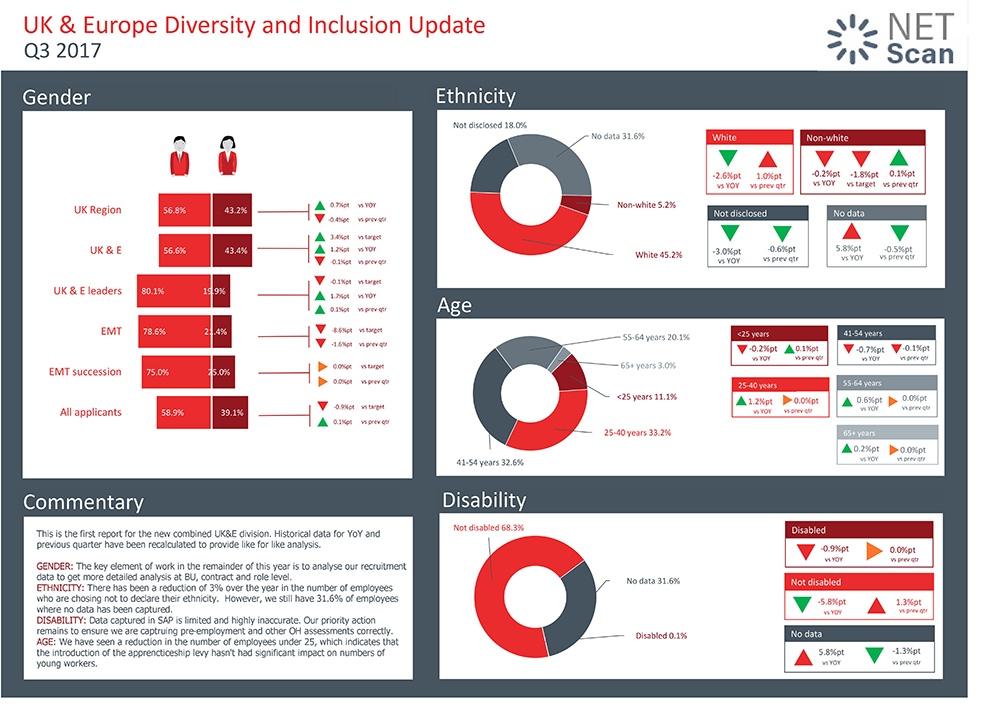 Dashboard planning and design: A 2.5-3hr facilitated workshop to identify and prioritise the right metrics for your dashboard and how they should be presented. At the end of the session you will have a complete schematic of your dashboard.
Dashboard building: After the planning exercise Boost will build a fully-functional dashboard, ready to populate with your data.
Measurement: Boost offers a range of services to help you to measure what you need, including:

Learning impact and engagement surveys.

Statistical exit surveys.

Pulse surveys.

Focus groups and interviews.

Managed service: Boost will take care of the ongoing gathering and reporting of the data following the design and build phases. We will populate the dashboard and send to you on a monthly or quarterly basis.